Hello, my name is Emily and I am a pixel artist Junior looking for work.
My email is emilybrodo23@gmail.com
Here is my resume: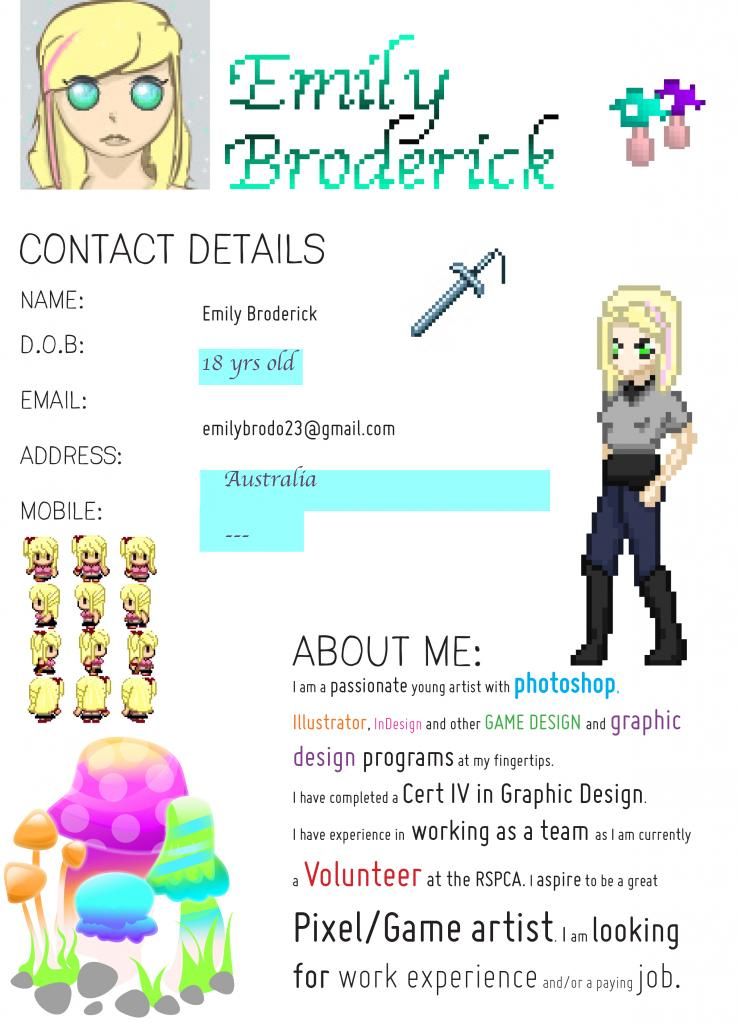 [/IMG]
I can do custom 32X32 sprites for RPGs and other animations.
I am willing to learn new things. I am unwilling to work for free as I am low on cash.
Here is my photobucket with a small proportion of my works: http://s922.photobucket.com/user/Lee0z/library/


Edited by Lee0z - 07 January 2015 at 2:22am